How often should I change my brush head?
No need to worry about that! When you subscribe to our replacement brush heads, we'll send them automatically, every 90 days.
If you have an active brush head subscription, you'll automatically receive a lifetime warranty on the SmartClean Sonic Toothbrush!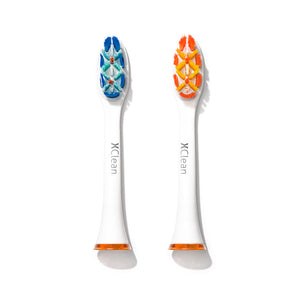 XClean
The largest brush head we offer! The larger size and crisscross pattern of the bristles cleans multiple teeth at one time and leaves your mouth and gums with a deep clean.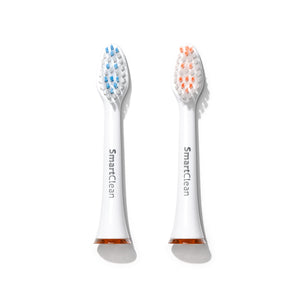 SmartClean
Our original brush heads and a favorite for many customers - the SmartClean brush heads are a medium size head with bristles that are strong enough to clean your teeth while still being gentle on your gums.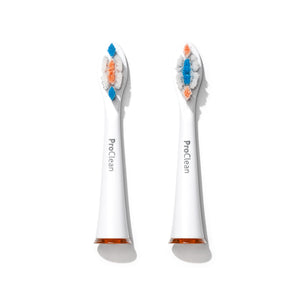 ProClean
Smaller sized bristles that are tightly packed together, this brush head is great for getting into tight spaces and providing a truly deep clean.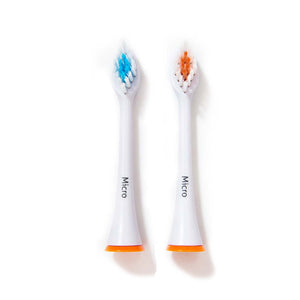 Micro
This is our smallest brush head and it has very soft bristles. This brush head is perfect for kids or for sensitive mouths.